Kingsport Public Library Summer Reading Programs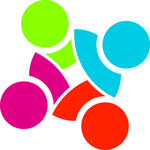 Kingsport Public Library 
Gather. Learn. Grow.
Registration begins May 30th @www.kingsportlibrary.org
Pick up reading logs in youth services.
The more you read, the more opportunities you have to earn: stickers, book bags, bookplate in a library book, free books and more.

for teens:
June 15, 22 & 29 from 3:30-5:00
scavenger hunt, self defense, and Lego obstacle course

for elementary children:
Wednesdays at 11:00 & 2:30
June 7: Mr. Bond The Science Guy
June 14: Marty Silver & animals
June 21: Puppeteer Hobey Ford
June 28: Touch real trucks

for preschool children:
Tuesdays at 10:30

for 2-3 year olds:
Thursdays @10:30


UNABRIDGED AFTERNOON BOOK CLUB
June 29 @ 4:00 library board room
led by Emily Griffey
 


Monday – Thursday 9:00-8:00
Friday and Saturday 9:00-5:30
CLOSED Sundays

June is National Great Outdoors Month. Download free Outdoors titles

here.

June 5 & 19 from 3:30-5:00

elementary age children

Registration REQUIRED


for adults!
June 5 from 6:00-7:30
library auditorium
Bring your craft to work on while visiting with other crafters, or enjoy board and video games

Twenty minute reading sessions are one-on-one with the dog.  For independent readers in grades 1-5.
Pre-register in Youth Services.

ESOL MEETINGS
activities and conversation
Saturdays from 2:30-5:00
Library Board room (4th Floor)
LCK

CONSTRUCTION UPDATE:


Check out our new "moon ring" lights!
400 Broad Street, Kingsport,TN  37660